Product

AccuContour
Intelligent Medical Image Processing Solutions for Radiation Therapy

Functional modules include accurate and high speed multi-modality image auto-segmentation(OAR/GTV/CTV), multi-modality image registration, dose accumulation and radiomics analysis.

Positioned as a professional image workstation, AccuContour has many essential supplemental functions to assist radiation treatment planning.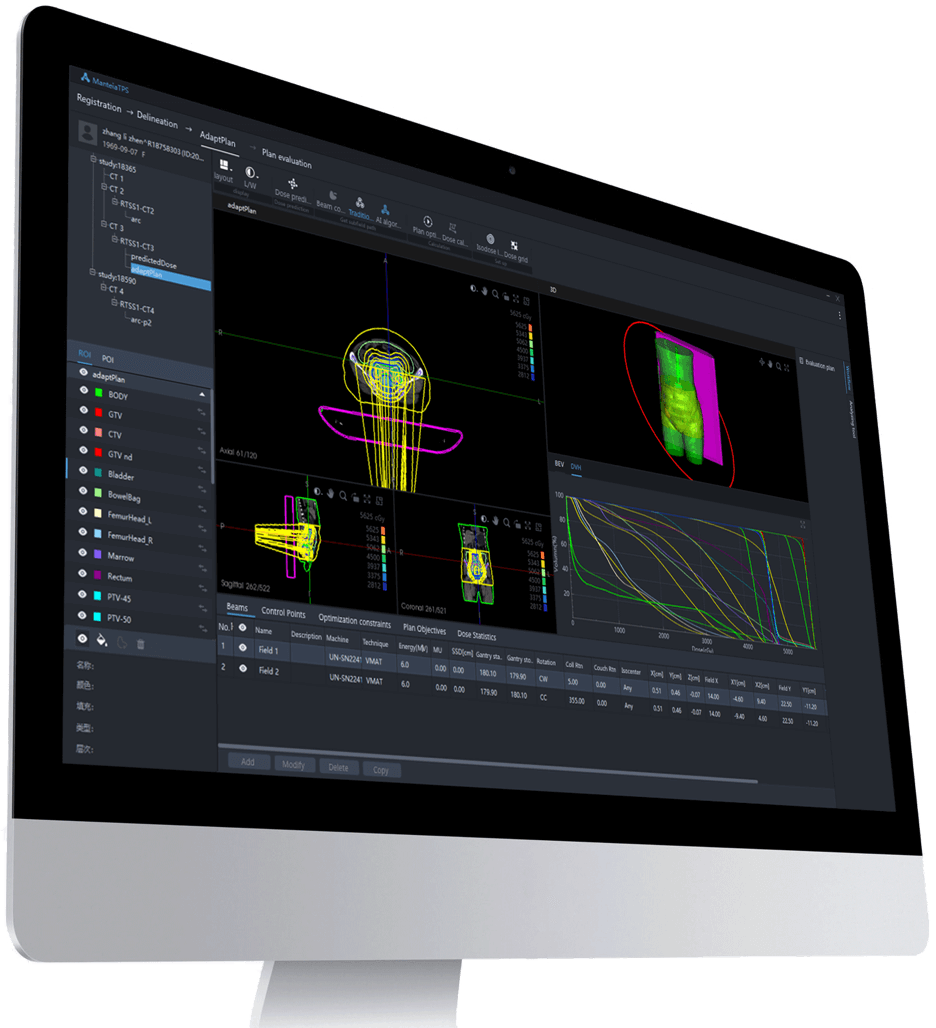 Online ART-TPS

Adaptive radiotherapy treatment planning system ( support photon and proton plans)
Manteia online ART-TPS tracks fractional position and shape changes using CBCT and MR guiding images, and makes adaptive plans in 5-10 minutes for individualized precision treatment.

Real-time image tracking

Dynamic scanning

Real-time plan adjustment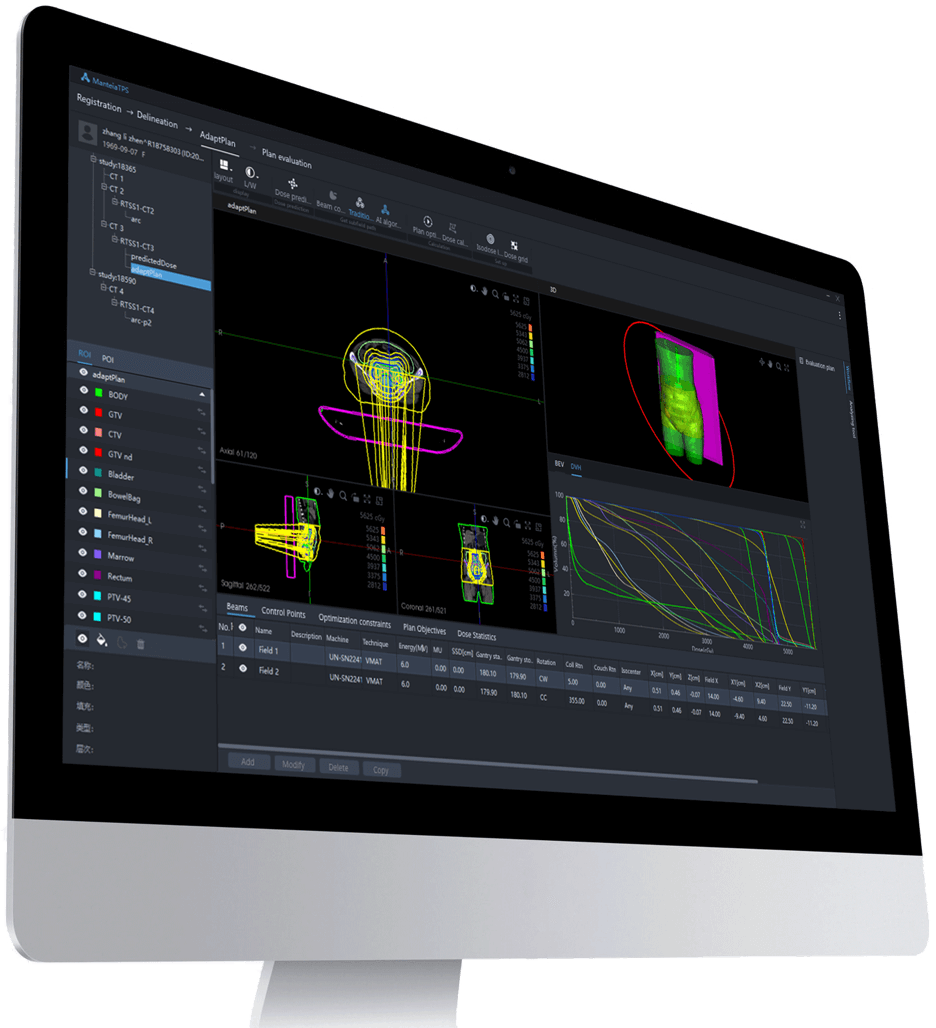 AccuLearning

Radiotherapy AI model training platform
Manteia AccuLearning™ AI model training platform provides visualized solutions for radiotherapy AI applications. High efficiency small sampling training, automatic data cleansing, multi-parameter and multi-layer adjustable neural network architecture, no-coding workflow and visualized model evaluation, all these features are guaranteed to bring significant values to clinical and research work by achieving high quality auto-segmentation and dose prediction AI models.

OAR/CTV/GTV auto-delineation models on multi-modality images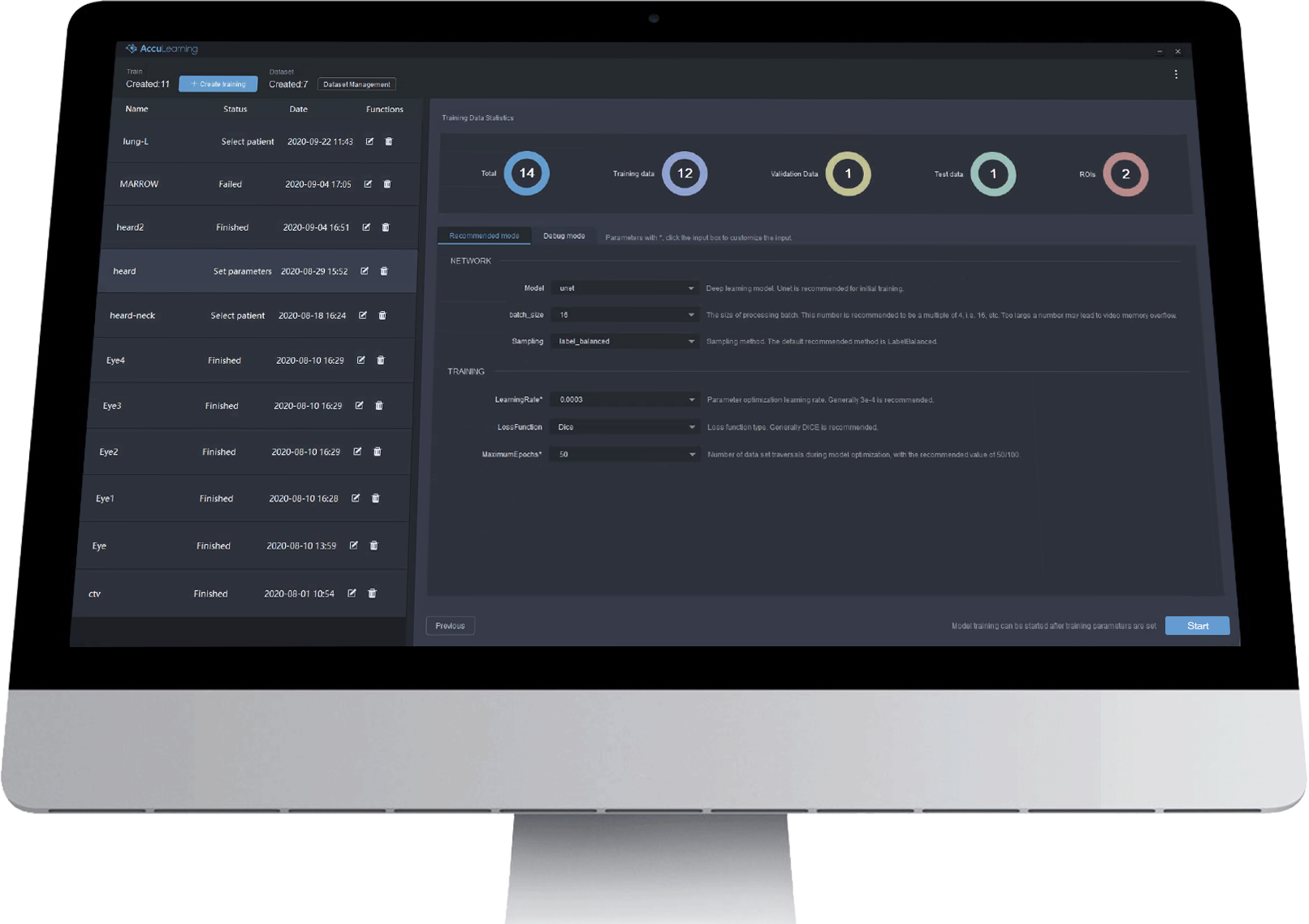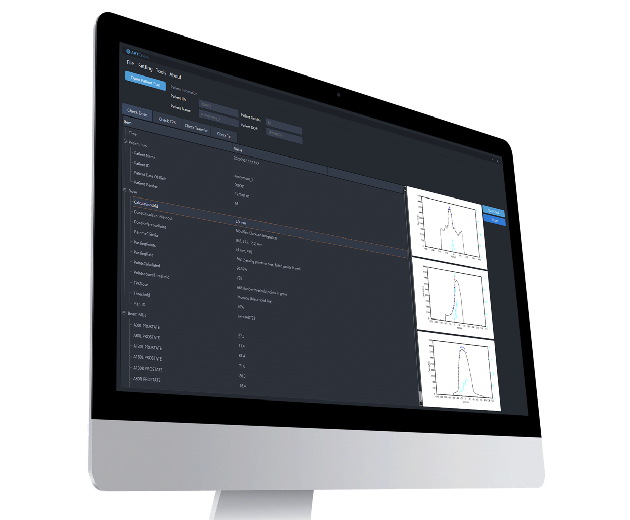 ARTCheck
Online Adaptive Plan QA System
ARTCheck Online QA system carries out one of the most essential tasks within the adaptive treatment workflow.

Contouring quality check

Third-party point dose verification

Plan transfer accuracy check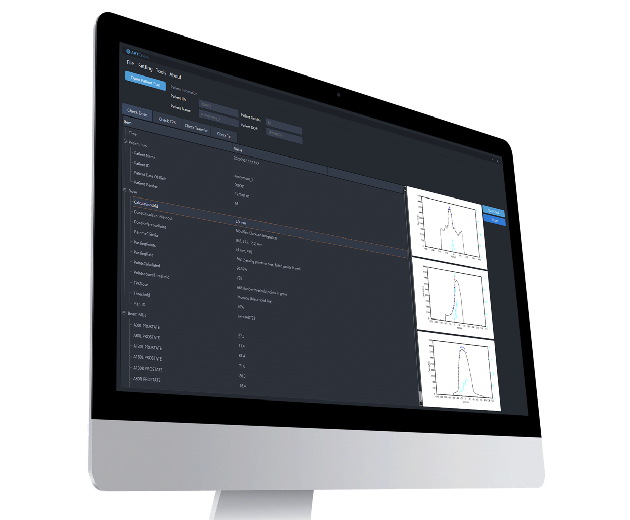 AboutUs
Manteia Technologies is committed to innovations in adaptive radiotherapy treatment through intensive research in artificial intelligence, data analysis and advanced algorithms. Our product line includes AccuContour™ (RT Image Processing Solutions), AccuPlan™ (online adaptive TPS based on CBCT/MR) and AccuLearning™ (AI model server), aiming to bring adaptive RT solutions to clinical practice.

Today, Manteia works closely with world-leading cancer centers to bring translational research into clinical applications. In the past 2 years, our solutions have supported more than two hundred cancer centers and have provided better care for thousands of cancer patients worldwide by making oncology software faster, safer and more intelligent. "Cherish Life with Technologies!"